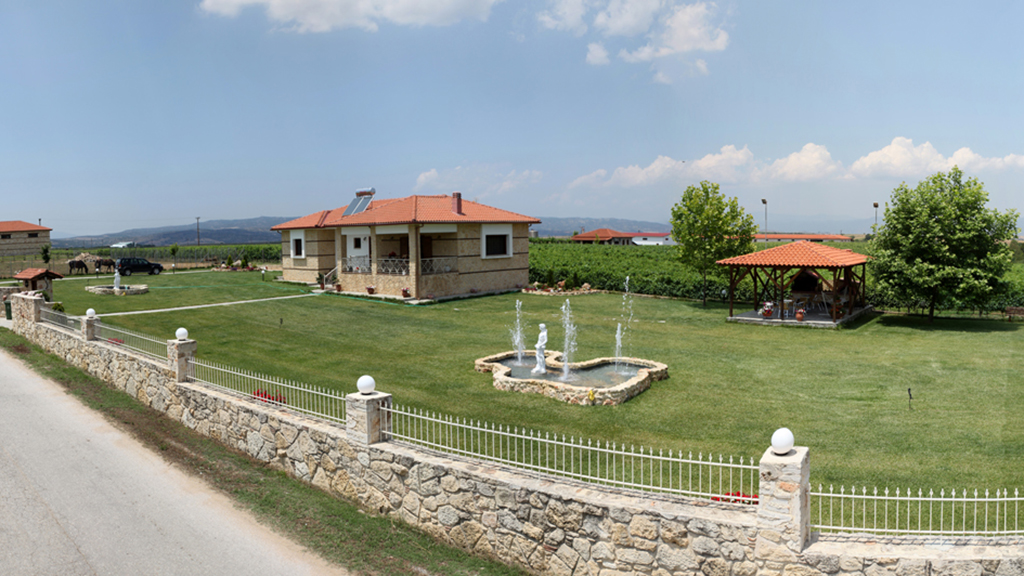 Welcome to the Livadioti Estate

The Livadioti Estate is located in Marathousa, Halkidiki and is traditionally active in viticulture and wine production.
Next to the special homeland of Aristotle, in Northern Halkidiki, overlooking Mount Holomontas, lie the vineyards of the Livadiotis estate.
The Livadioti family has known for a long time that in the area from antiquity there were vineyards, which produced high quality wines. So from 1978 they decided to deal with and bring back to light the glamor and fame of the region in wine. The idea for the construction of the winery has always existed, for 30 years now we have been traditionally winemaking the grapes of the estate. The construction of the modern, visitable winery was completed in 2008.
The vineyards of the Estate that extend to 120 acres, host the Greek and international grape varieties such as Assyrtiko - Malagouzia - Chardonnay - Sauvignon Blanc - Syrah - Cabernet Sauvignon - Merlot. The low acreage yield and the modern way of cultivation, in combination with the mechanical equipment, of the latest generation of the winery, result in the production of high quality wines.

The owner of the property is Athanasios Livadiotis. Farmer by profession, born in 1964, and permanent resident of Marathousa. He comes from a rural family and from a young age is engaged exclusively in agricultural enterprises. Loving nature and his work, he made sure that all his activities were in harmony with the environment and not harmful to it.

Our visitors have the opportunity to tour the vineyards of the estate from the paved roads that exist between them and to get acquainted with all the basic principles of viticulture, from planting to harvest.