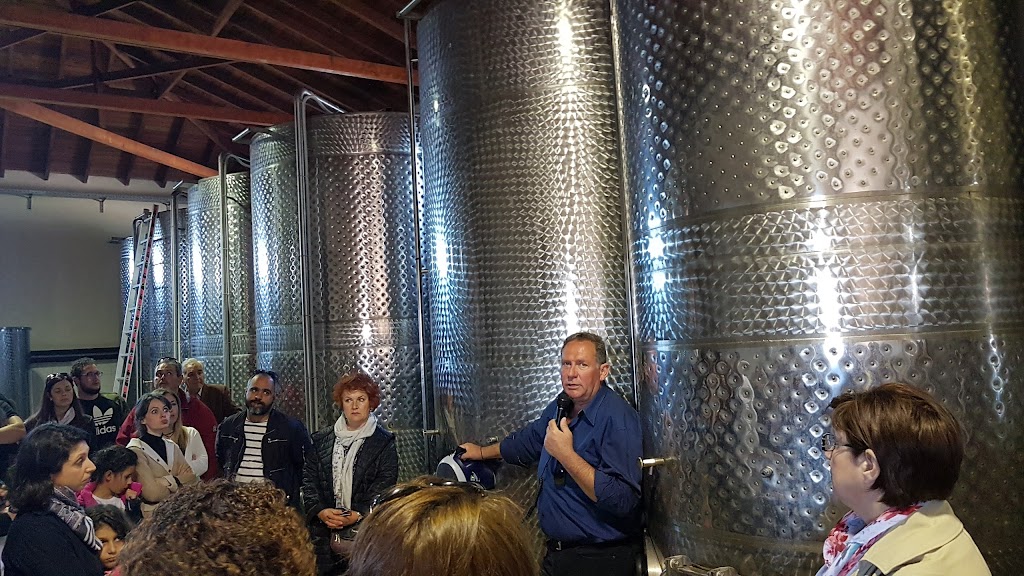 Guided tour of the Livadioti Estate

ROUTE TO THE VINEYARDS: The visitor has the opportunity to tour the vineyards of the Estate, from the paved corridors that exist between them, to get to know and live up close all the phases of viticulture, from planting to harvesting, winemaking and winemaking. .

DISTILLERY: In the center of the estate are housed 3 traditional pots (cauldrons) for distillation of tsipouro. There, from October 10 to mid-December, with recipes we inherited from our grandparents, we distill and produce the Tsipouro of the Estate. Under the sounds of traditional instruments, with local delicacies, in an endless feast, we taste the spirits while having fun.
WINERY: With the ripening of the grapes, the heart of the estate beats in the winery. Here the visitor will learn the vinification techniques and the stages of wine production.

WINERY - PROCESSING AREA: The equipment of the winery has nothing to envy from the most modern wineries in Greece. Here the grapes are transported, after harvesting, to a sterile environment. With absolute control of temperatures, with respect to tradition and in combination with state-of-the-art machinery and refrigerated tanks, we vinify our production by creating high quality wines.

KAVA: In our underground air-conditioned cellars, with ideal temperature conditions, in absolute darkness, in oak barrels, the wines of the estate mature in an exemplary manner.

TASTE - GASTRONOMY - CATERING: At the end of the tour follows the tasting, accompanied by delicacies or food, in the restaurant or in the garden, depending on the weather conditions.